Back To Our Services
Here at Garage Door Repair Grapevine we understand the importance of having perfectly functional and high quality garage door springs fitted to your doors. Springs are typically installed in pairs on opposite ends of the door to ensure that it is kept properly balanced. This allows them to operate more smoothly and with less friction and damage to the door. Springs are also essential for keeping your door safe to use, since they go a long way to keeping it properly secured and supported. So, if you would like assistance with installing, repairing, replacing or maintaining your springs, be sure to contact us today for assistance.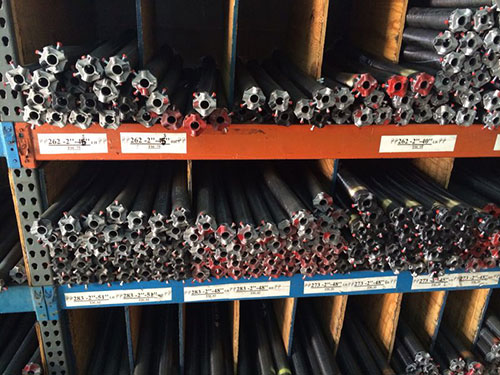 Installing new springs
Trust our technicians to help you install your springs properly so that your door is properly aligned and safe to use at all times. We will provide you with, and install high quality springs to ensure that your door performs admirably and safely. If you are in the market for something a little sturdier, speak to us about having galvanized garage door torsion springs fitted to your doors for additional support and structural integrity.
Repair Broken Garage Door Springs
A broken garage door spring can play havoc on your system, and when both fail, it will leave your doors completely inoperable. If your springs are in danger of failing, or are showing any signs of trouble, speak with one of our technicians right away to see if it can be repaired, or if you need to have them replaced.
Replacing Old Springs
Every door spring has a lifespan that is subject to the conditions under which it operates, meaning that the time must come when yours eventually fail. When this happens, even on only a single spring, having it replaced is essential for your safety and security, as well as the optimal operation of your door. Speak to one of our technicians today about having your garage door torsion spring replaced as soon as possible if yours are in danger of failing or have done so already.
Contact Us Directly
Call today and speak with us for further information and advice on having your garage door springs installed, replaced, repaired or maintained. All of our technicians are highly trained and experienced, and we are waiting for your call. So, let us help you the next time you need it.
Back To Our Services